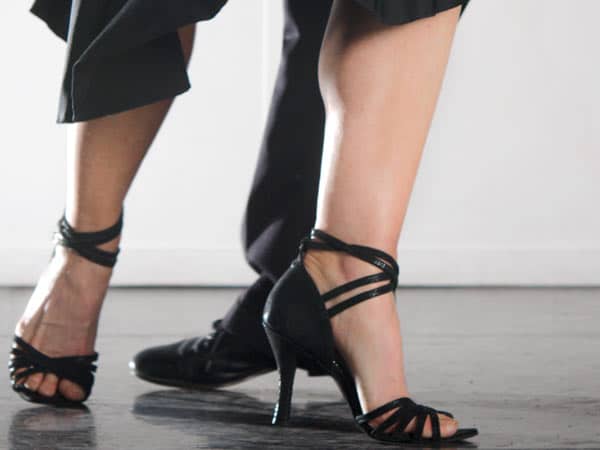 Argentine Tango

Argentine Tango is an elegant and beautiful social partner dance that can be enjoyed by all ages and requires no dance experience.
The expressiveness, communication and spontaneity of tango is what makes it so alluring and enjoyable to many people worldwide.
Introduction to Tango 5 weeks – Learn the fundamentals of tango. Sometimes people repeat this course before moving to level 1.
Tango Level 1 – A drop in class in which we build on the knowledge base from the course. We revise basic patterns as well as learn new ones. This class is also suitable for those who have been dancing tango for a while and who want to refine their technique.
What to wear
Comfortable clothing, street wear is fine. Wear shoes that you can pivot in, leather soles are best. Ladies shoes with a comfortable heel height.
Nigel Douglas
Nigel started dancing while in his teens, beginning with the partner styles of Swing and various South American dances. He trained as an instructor and later taught in studios around Australia and The UK, including "Ruby's Dance Club" in London.
Rosetta Cook
Rosetta, co-director of 2ballerinas and teacher, has had wide-ranging career as a director / choreographer and performer in dance, theatre, film and opera. An Australian Ballet School graduate, Rosetta was Principal Ballerina with The Queensland Ballet from 1982 – 1992.