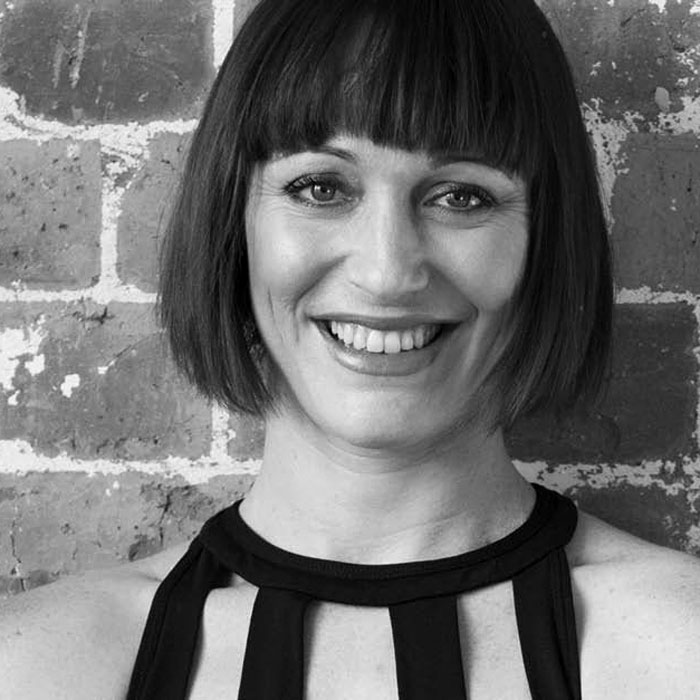 Elise May is a Brisbane based dance artist who has worked independently in Australia and is a member of Brisbane's Expressions Dance Company (EDC).
Elise has toured internationally with EDC to China, the U.S, South Korea and Switzerland and has choreographed three works 'End Up' 'The Woman With Two Smiles' and 'The Man Of Many Talents' for the company.
After completing a Bachelor of Fine Arts (Dance) at Queensland University of Technology in 2002 Elise worked with EDC's Dance in Education Company and in 2005 Elise represented Australia in the Asian Young Choreographer's Project in Taiwan.
Elise also created 'Knee Deep In Sunshine' for QUT's 2004 graduate showcase season. Elise has danced in independent choreographic works by Clare Dyson, Chrissie Parrot, Lisa Wilson and Vanessa Mafe and has collaborated with artists such as Bonemap, composer DJ Tr!p (Tyson Hopprich) and theatre director Andrew Corey. Elise was also part of Cheryl Stock's 2006 interdisciplinary Brisbane Festival project 'Accented Body'.
In 2009 Elise developed a self devised solo performance installation called 'Close Proximity' and was the recipient of a 2010 Brisbane Front Residency which gave her the opportunity to develop her interest in performance design, installation, sound and moving image.
Her experimental 'Screen Dance Laboratory' was presented at the Judith Wright Centre in Brisbane. In 2011 Elise presented an interactive online creative development project entitled '101 Ways to Strip!'
In 2011 Elise was nominated for an Australian Dance Award for her performance as the grandmother in Natalie Weir's 'Where The Heart Is' and in 2012 received the 'Outstanding Performance by a Female Dancer' Award for her role of Juliet (Act Three) in Natalie Weir's 'R&J'. Elise is currently undertaking a Masters by Research at QUT and continues to perform with EDC.