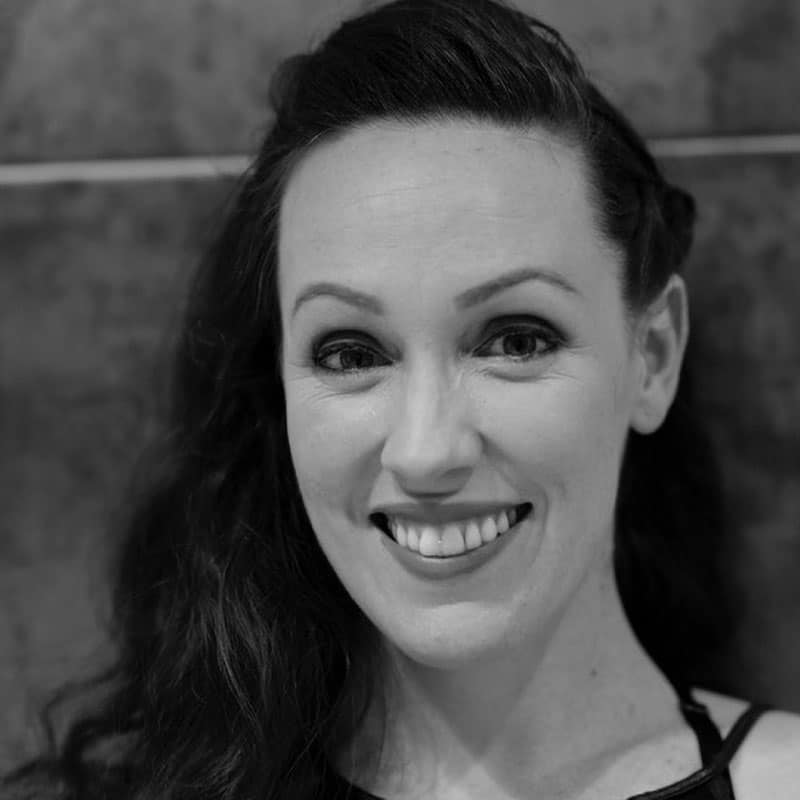 Justine began her dancing education at the age of four at the Carolyn Gilby Dance Centre, where she studied R.A.D.ballet, C.S.T.D. tap, jazz and ballet, and acrobatics.
Justine was trained as an assistant teacher by Carolyn from the age of 13. She currently holds her C.S.T.D. Jazz teaching diploma.
Justine went on to study at QUT, graduating with an associates degree in dance in 2001 in classical and contemporary. After university, she completed her first Pilates instruction course in Sydney in 2003 and has been teaching mat and equipment Pilates ever since.
Aside from Pilates, Justine also started her own dance troupe, which performed at Family, The Empire, The Wickham, The Met, and at various corporate events around Brisbane and the Gold Coast. Other dance experience include several contracts with Norwegian Cruise Line, where she performed as a soloist in Cirque-style shows (including aerial work), Broadway themed productions, a burlesque cabaret, and rock & roll shows on ships travelling from New York to the Caribbean and Mexico.
Now settled in Brisbane with her wife, Cat, and her son, Frank, Justine has been teaching Pilates and dancing  since her return to Australia from cruise ship work in 2012.
After working in a Pilates studio for several years, she ventured out on her own and established Pilates with Justine, where she teaches both individual and group classes on the north side.
Justine joined 2ballerinas in 2019.