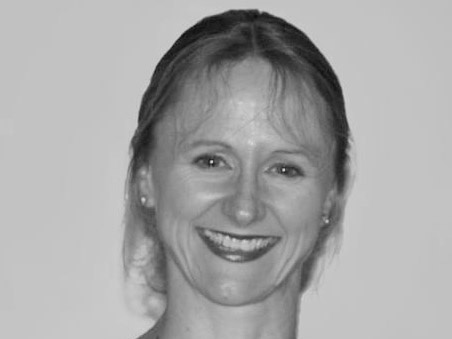 Kimberley was born in Maitland, NSW and trained with Beth Reid and Suzanne Pettit.  In 1989 she moved to Melbourne to study at the Victorian College of the Arts and at the end of her first year won the Christenson Bond Scholarship.  She graduated with a B.A. in Dance from the Victorian College of the Arts in 1992 and joined the QLD Ballet in 1993. Here Kimberley had a long and happy career.
She was given the opportunity to perform many feature roles under the direction of both Harold Collins and Francois Klaus who took over the company in 1998. Kimberley was elevated to principal dancer in 1999 and enjoyed working with a variety of choreographers.  As well as enjoying the challenge of some of the more notable classic ballets such as Giselle, Coppelia and the Nutcracker, Kimberley also had several pieces created on her such as The Host (Natalie Weir), Lizzie (Paul Boyd) and The Little Mermaid (Francois Klaus).  Kimberley was nominated for a Helpmann Award in 2002 for her work in The Big Three.
In 2011 Kimberley returned to the stage and danced in two of Rosetta Cook's productions, The Little Green Road to Fairyland for QMF and in 2013 Heaven Hell and Tango creative development at Brisbane Powerhouse.  In 2019 she performed in another production of Little Green Road to Fairyland with Qld Ballet.
Kimberley is a qualified Pilates instructor. She has taught ballet classes at Milton Academy of Dance and the University of Queensland as well as being a guest teacher for numerous ballet schools around Brisbane and the Gold Coast. Kimberley taught at 2ballerinas for many years as a regular teacher and now returns as a guest teacher.