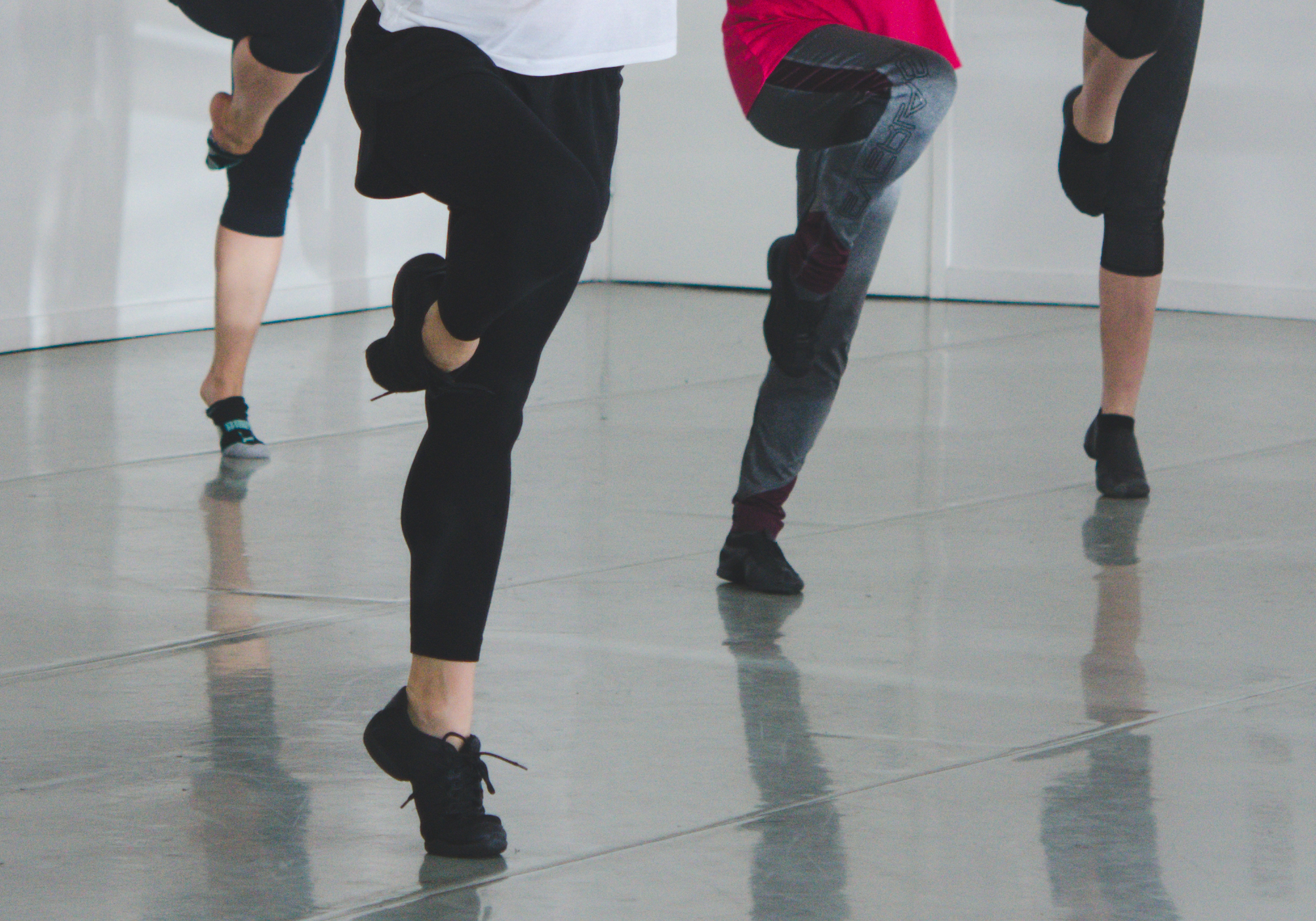 Jazz
Our Jazz classes are a mix of many styes of popular dancing across decades of dance – in any class you might find some latin moves, funk, 60's jazz, disco, Broadway, charleston and more.
Explanation of Jazz levels
Beginner Jazz
A beginner level. If you like dancing around the house or at a nightclub this is a class for you.
Jazz Level 1
The next step up from Beginner Jazz. If you have had some dance experience then this class is fine to join without doing Jazz Beginner.
Jazz Level 2
A follow on from Jazz level 1 – when you are ready to push your self further with more complex routines.
Jazz Level 3 
Our advanced level  – for those who are feeling confident for faster and complex moves.
Gentle Jazz
For those who like a slower paced jazz class. Suitable for all levels of experience, including beginners and Seniors. You can join this class anytime with no dance experience.
Silver Screen Jazz
This class is inspired by movies from the old Hollywood era from the 30's to 60's- such as  Ginger Rogers, Betty Hutton, Fred Astaire, Gene Kelly and more – learn simple moves with lots of style and glamour! Suits beginners.
What to wear
Dance or gym wear. A variety of shoes can suit jazz – either jazz shoes, chorus shoes, ballet shoes, socks or bare feet.
Dale Pengelly
His career started brilliantly with being accepted into the prestigious Australian Ballet School in Melbourne. Dale has been a leading light in the Australian and international theatre scene spanning over three decades.
Karley French
Karley has performed nationally and Internationally over the past 20 years
Marnie Vuksan
Marnie has been teaching for 6 years and has her CSTD teachers certificate in both the tap and jazz syllabus. Always continuing to expand her knowledge and skills, she has performed at many corporate gigs and taught a variety of styles and ages around Australia.
Natalie Hammond
In 1994 Natalie graduated from the Australian Ballet School with Honours and whilst studying at the school, Natalie was a silver medalist at the Asia Pacific Ballet Competition in Japan and a bronze medalist at the Adeline Genee Awards in London.
Renee Watt
After graduating from The Brisbane Dance Centre (now ADPI) with a Diploma of Arts (Dance) and Royal Academy of Dance Teaching Certificate, Renee began her professional career dancing and performing at Movie World and in the circus-theatre show, 'Inneuvre' at Jupiters Casino on the Gold Coast.
Trudi Reid
Trudi has qualifications in Jazz / Contemporary from the Australasian Teachers Contemporary Dance Association, and Classical Ballet from the Royal Academy of Dancing