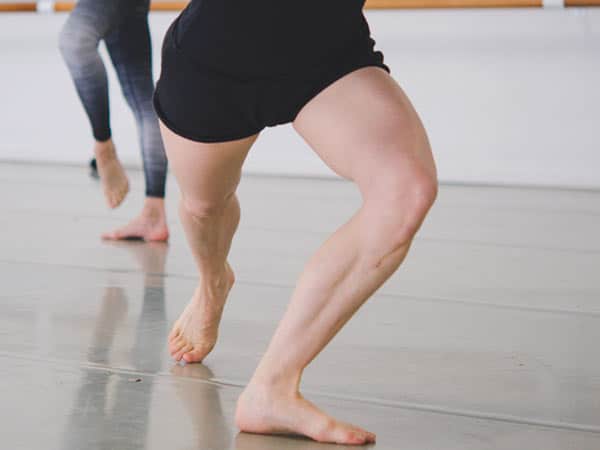 Contemporary Dance
A great way to explore individual expression of movement and develop a style of your own. It is a free and fluid style of dance where you move off your centre of axis and explore dynamics of movement developing strength and fluidity.
Explanation of Contemporary levels
Introduction to Contemporary 5 or 10 week course. In this course you will learn the fundamentals of contemporary dance techniques that include dynamics, release and flow.
Sometimes people repeat this course before moving to level 1.
Gentle Contemporary. For those who like a slower, free moving Contemporary class. Suitable for all levels of experience, including beginners and Seniors. You can join this class anytime with no dance experience.
Contemporary Level 1. For those who have done a little contemporary this is a follow on from the Introduction to Contemporary. If you have being doing ballet you could also give this a try.
Contemporary Level 1/2. A composite class that caters for both level 2 and for those that want to make the step up from level 1.
Contemporary Level 2. An intermediate level contemporary class.
Contemporary Level 3. Our most advanced class where you get to learn and work on more complex sequences.
What to wear
Dance or gym wear with bare feet, or socks.
Our Contemporary Dance Teachers
Fiona Cullen
Fiona spent a year at the Centre for the Performing Arts in Adelaide before relocating to Sydney to perform with One Extra Dance Company. Fiona joined Tasmania Dance Co and was awarded 2 scholarships to study at the London School of Contemporary Dance.
Jag Popham
A versatile performer, Jag started with ballet before delving into other movement practices such as contemporary, and martial arts such as capoeira and Brazilian jiu jitsu. 
Jayden Grogan
Jayden is a professional dancer-choreographer, performing artist, teacher and creative practice researcher based in Brisbane
Katherine Baring-Gould
Katherine Baring-Gould is a graduate of New Zealand School of Dance. She has worked overseas and in Australia as a contemporary dancer, choreographer and aerialist .
Lizzie Vilmanis
In her 18-year dance career Lizzie has performed major roles nationally and internationally, showcased works for prestigious companies and festivals, and taught around the world.
Rani Luther
Former Creative Associate for Queensland Ballet, Rani has worked internationally as an award winning dancer, and a choreographer.
Anandi Jordaan
Guest Teacher
Anandi is an independent freelance dance artist and choreographer. She has extensive experience working within the local community and performance industry.
Bridget Fiske
Guest Teacher
As a multi-faceted Artist and Creative, Bridget has a 20+ year career working in Australia, the UK and internationally
Charles Ball
Guest Teacher
Charles is an independent dance and theatre artist, performer and teacher who has worked with a wide variety of companies
Jean Tally
Guest Teacher
Jean graduated from the Alabama School of Fine Arts, has BFA 1980 University of Utah, Masters in 1997 VCA Melbourne University, and a Graduate Diploma in Teaching QUT 2007. She has been employed in WA Academy of Performing Arts, QUT dance program and QDSE.