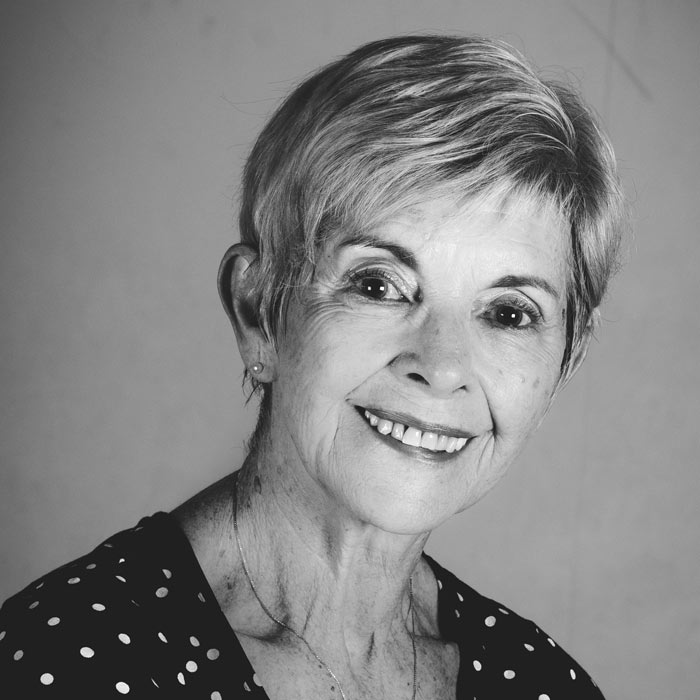 Lynette has been a teacher of classical ballet and theatrical dance since 1964, during which time she has honed her teaching skills with leading industry professionals both in Australia and overseas.
Lynette has a background of studies in music, drama, and voice, as well as dance, and holds the qualifications of ARAD, Advanced Certificate, and Advanced Teachers Diploma, A.Mus.A Pianoforte, and an Associate of the FATD for Tap.
She was the director of her own performing arts studio in Mackay from 1964 until December 2007, providing training for students from beginners to pre-professional level in Classical and Theatrical Dance, Drama, Music Theatre, and Music.
From 2008, she has continued her passion for dance as a freelance teacher, choreographer, and adjudicator. Many of her former students have had successful performing careers in London, Europe, Asia and Australia, and many have gone on to pursue teaching careers.
Since the early 60's, Lynette has been highly involved in several aspects of amateur theatrical production: as producer, director, and choreographer, and brings a wide experience to her life-long passion as a teacher.
Since 1971, she has adjudicated in all mainland Australian capital cities, as well as regional centres in Qld, NSW, and New Zealand, and for many years also served on the Board of the Queensland Ballet, the Artistic Advisory Committee of the Queensland Dance School of Excellence, and several other Queensland arts organisations.
In 2003 Lynette was awarded a Centenery Medal for her services to Queensland Ballet, and in the 2005 New Year's Honours List was the recipient of the Member of the Order of Australia,(AM), for her services to regional and state arts organizations in administrative roles, as a teacher of dance, and as a choreographer.
Lynette joined 2ballerinas in 2018.